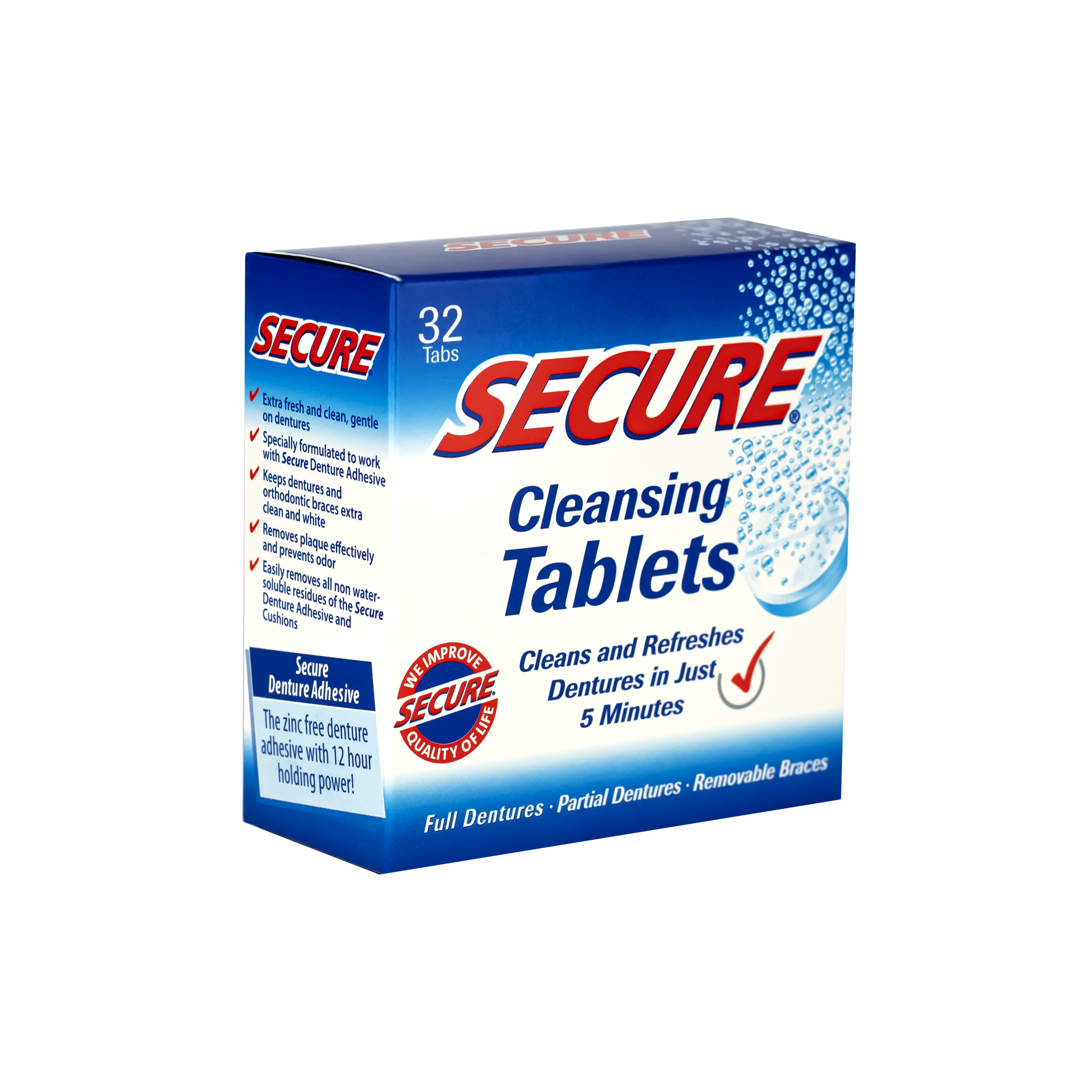 A new clinical study shows Secure Cleansing Tablets removes plaque better than a toothbrush.
The removal of plaque is the primary purpose of a denture cleanser. That's because plaque provides a home for bacteria. Today, virtually no clinical trials on this subject have been published.
Secure just conducted a clinical trial at an independent test institute where 30 subjects tested 11 denture cleansers.
Half the subjects used a toothbrush. The other half tested the cleansers. Only one denture cleanser removed plaque better than the toothbrush – Secure Cleansing Tablets. In addition to the best plaque removal, Secure Cleansing Tablets removes stains while it sweetens and freshens your dentures.
The test results are good news for denture wearers who leave their dentures soaking in water overnight. This is not recommended because bacteria grow faster in water than a dry environment. It is quite probable that cleaned dentures will have more bacteria in the morning than the previous evening. An effective cleanser like Secure Cleansing Tablets will counteract this.